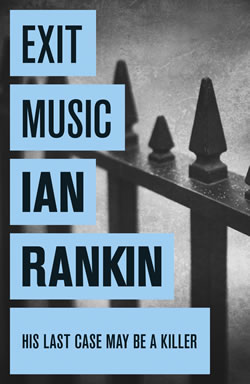 1st May 2020
Originally marketed as the final Rebus novel, Exit Music covers the final two weeks of Rebus' career as he approaches retirement, with a collection of unsolved cases hanging over his conscience, and a fresh murder to investigate.
I've been off reading crime novels recently, because they became a bit too violent for my liking, but this was much more what I look for - there's crime, but its not crime that's celebrated or glorified or too graphic, and the focus is on the investigation - interviewing witnesses and suspects, hunting for clues, and so on.
I've grown quite fond of the varying characters over the years reading this series, and would certainly have been sad reading this at the point of publication, although now of course I'm aware that there are more books to come.
Reading this has certainly reinvigorated me to think more about crime and mystery novels. I think there's a fine line in finding exactly the right tone to pitch at, and Rankin's totally found it in this novel.