The High Lord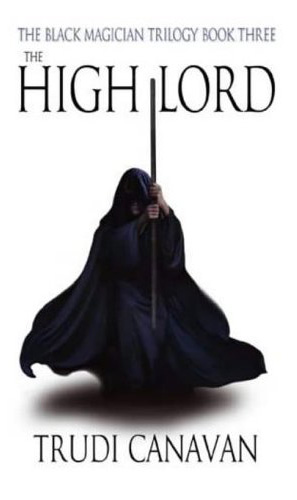 ISBN: 9781841499628
Description
In the city of Imardin, where those who wield magic wield power, a young street-girl, adopted by the Magician's Guild, finds herself at the centre of a terrible plot that may destroy the entire world.
Sonea has learned much at the magicians' guild and the other novices now treat her with a grudging respect. But she cannot forget what she witnessed in the High Lord's underground room - or his warning that the realm's ancient enemy is growing in power once more. As Sonea learns more, she begins to doubt her guildmaster's word. Could the truth really be as terrifying as Akkarin claims, or is he trying to trick her into assisting in some unspeakably dark scheme?
Reviewed on 25th May 2015
The final book in the Black Magician trilogy continues the adventures of Sonea, a commoner who's defied expectations to become a novice at the magicians' guild. Canavan manages to twist the reader's expectations in fascinatingly natural new ways to produce an amazing tale which concludes the story spectacularly.
I was a little disappointed by some of the character development in this one, where some of what Sonea gets up to does seem to be a bit abrupt a change and doesn't feel like the same strong character that I'd read in the previous two books. However this is balanced by some of the other characters who are developed, though perhaps not as far as I would have liked.
It's interesting how this story pulls together threads from both of the first two books, and produces such a big finale. I did continue to think though that the writing is a little unpolished and that some of the other fantasy authors I read would have extended the world building and characters just that little bit more, which would have given me more enjoyment.
Overall I've really enjoyed this series and am certainly planning to pick up some of the authors other books, which include a prequel and sequel trilogy to this one.