The Secret Panel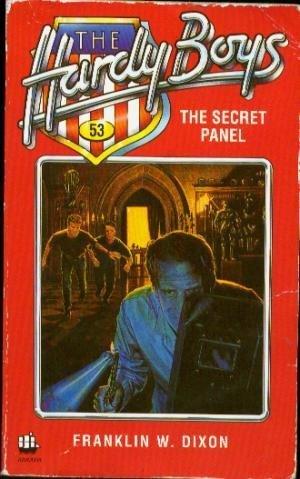 ISBN: 9780448089256
Description
Another exciting mystery begins for Frank and Joe Hardy when they help a stranger who has had an accident with his car. The man introduces himself as John Mead, owner of a nearby estate. After he continues on his way, Frank finds an odd-looking house key which belongs to Mead. But when the Hardys try to return it, they learn that John Mead died five years ago! They are even more amazed when they find that the intricately carved doors in the dead man's deserted mansion have no visible knobs or keylocks.
Reviewed on 27th October 2019
The twenty-fifth Hardy Boys novel sees the brothers encounter a dead man, sunken treasure, a mysterious key, a kidnapping, and much much more.
It's a tale with interesting ideas, but not quite put together in the most compelling way. The narrative feels bitty - almost like there were too many good ideas and they all got mushed together into one story when they didn't really need to be. I feel like the boys didn't solve the mystery by being detectives, but just by living in a world of coincidences - which isn't the Hardy Boys experience I remember.
Speaking of memory - I'm fairly sure this is one of the novels I didn't read as a child - I certainly didn't own a copy, and don't recall the story (not that it's one of the notable ones). Perhaps somehow it's lack of interest led it to avoid my childhood hands.