Black Widow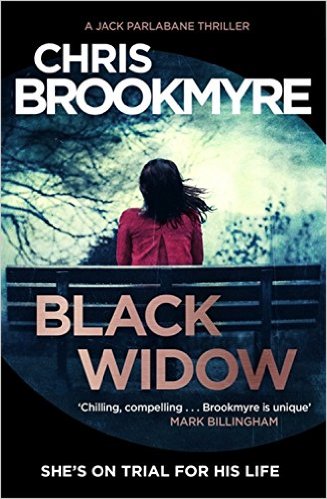 ISBN: 9781408707159
Description
Diana Jager is clever, strong and successful, a skilled surgeon and fierce campaigner via her blog about sexism. Yet it takes only hours for her life to crumble when her personal details are released on the internet as revenge for her writing.
Then she meets Peter. He's kind, generous, and knows nothing about her past: the second chance she's been waiting for.
Within six months, they are married. Within six more, Peter is dead in a road accident, a nightmare end to their fairytale romance.
But Peter's sister Lucy doesn't believe in fairytales, and tasks maverick reporter Jack Parlabane with discovering the dark truth behind the woman the media is calling Black Widow.
Reviewed on 25th March 2016
Brookmyre's original hero, now-disgraced journalist Jack Parlabane, returns in the next of the author's serious crime novels, when he's asked to look into the apparently accidental death of a hospital IT worker. As usual there's a lot going on and a fantastically dark set of characters to keep the reader guessing where things are going.
Like most of the author's novels, much of the story is presented retrospectively, in the form of flashbacks interspersed with contemporary events. This time there are multiple points of view thrown into the mix as well as multiple timeframes, but Brookmyre manages to bring each scene together into a beautifuly flowing narrative that reveals just the right amount of information to the reader at every turn. I picked up on some of the twists well in advance, but on reflection I suspect that was by design and they were telegraphed partly to distract me from everything else that was going on.