The Billion Dollar Ransom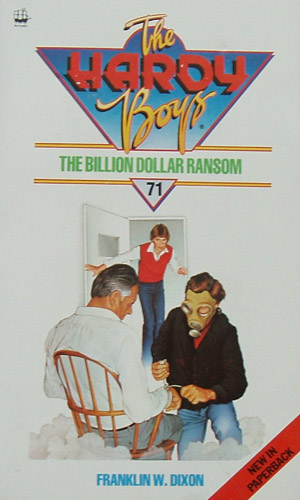 Reviewed on 19th December 2021
A Hardy Boys book that really kicks things onto a new level, this entry in the series really showcases the difference in scale that's been achieved by the 1980s, and almost feels like a prototype of the Casefiles spin-off series.
In some respects it's quite different from what's come before. For the first time I think we have a scene where neither Hardy brother is present, and nor their friends. And yet the familiar places and people are around too.
A good, complex story, with lots to work out as the plot develops. Probably a little bit too bold in retrospect, and I imagine probably not something that'll be repeated for a while.