The Serpent's Tooth Mystery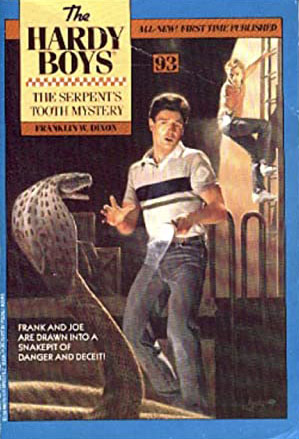 ISBN: 9780671663100
Description
Visiting the zoo to see the new Australian tiger snake, Frank and Joe discover the body of Dr. Harrod Michaels, a herpetologist, and learn that several poisonous snakes have been stolen
Reviewed on 12th August 2022
The Hardy Boys are drawn into another case when their friend Phil is accused of snake theft.
It's an interesting setup that provides a bunch of interesting snake information, but the investigation is a bit simplistic and chaotic.
I'm not much liking the trend in these late 80s novels of aggression against the boys and their friends, nor that Chief Collig seems to have changed his attitude towards the boys with the introduction of Con Riley as the sympathetic cop.