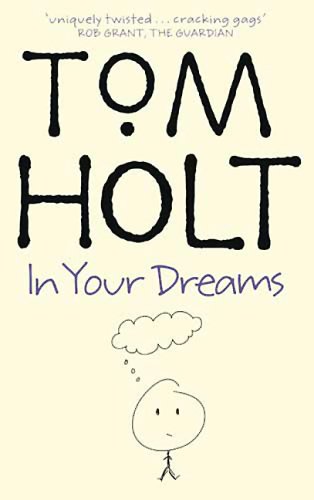 21st July 2010
This book is remarkably similar to its predecessor. Paul Carpenter is baffled by his job and falling madly in love with the new girl in the office. Magical things are going on around him and he's dragged into the action in a comic battle between good and evil.
I was surprised by how quickly this book resets things, with Paul's girlfriend, who he spent the entire previous book wooing, exiting the narrative almost immediately as if the author couldn't bear to write about his character in a relationship.
I still feel ambivalent about this series. The books start really slowly and I don't get into them until halfway through. I can't identify with the character who seems to have no motivation or interest in anything. The plots are confusing and random - with most novels you get to the end and get an 'of course' moment, where everything slots together, but with this one that never happened. Despite this there are also parts which are obvious right from the start. And yet I still think I should be enjoying reading it.
So only three stars. I think I enjoyed it, but I can't think of why - I can only come up with negative things to say.