Secret of the Indian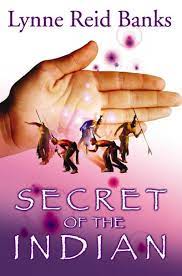 ISBN: 9780007149001
Description
When Omri's friend Patrick goes back in time to the Wild West, keeping the secret safe becomes even more difficult for Omri.
Reviewed on 27th August 2023
It's probably thirty years since I read this third book in the series and I had no memory at all of what happens.
The story follows on immediately from the events of book two - The Return of the Indian - and so really just feels like the second act, as Omri and Patrick work to fix some of the damage done which maintaining secrecy.
I actually thought it worked better than book two, with the peril feeling more real, and us getting some more characters - particularly female characters finally showing up with some agency and character of their own. But I don't think it can work alone, and so the reader really does need to read both books together.