Gallant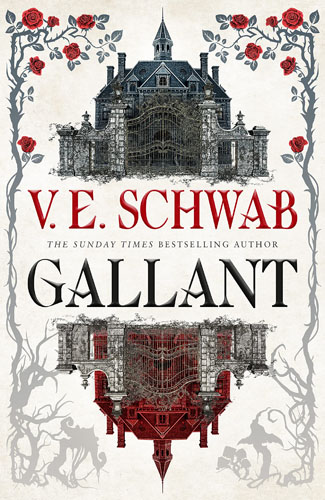 ISBN: 9781785658686
Description
Fourteen-year-old Olivia Prior is missing three things: a mother, a father, and a voice. Her mother vanished all at once, and her father by degrees, and her voice was a thing she never had to start with. She grew up at Merilance School for Girls. Now, nearing the end of her time there, Olivia receives a letter from an uncle she's never met, her father's older brother, summoning her to his estate, a place called Gallant. But when she arrives, she discovers that the letter she received was several years old. Her uncle is dead. The estate is empty, save for the servants. Olivia is permitted to remain, but must follow two rules: don't go out after dusk, and always stay on the right side of a wall that runs along the estate's western edge. Beyond it is another realm, ancient and magical, which calls to Olivia through her blood.
Reviewed on 27th May 2023
A creepy book which I picked up in an independent book shop. I can't remember what had inspired me to look for a V E Schwab to buy, but something definitely had, and this stand-alone novel seemed a good place to start.
Olivia has had an unusual upbringing and can see things others can't, and when she's found by a letter from an unknown uncle, she starts to learn about her family and history.
Not really my usual choice of novel - I tend to avoid the creepy. Nonetheless, I raced through it in three days, and found it really interesting to see how things unfolded. It reminds me a bit of the level of creepy in the occasional Doctor Who episode.
I don't think it's done enough though to make me want to go out and seek out the rest of Schwab's output.